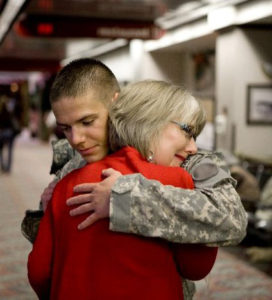 Bad things happen to good people, especially those warriors who fight for our freedom and our way of life. Therefore, agencies like SOS America Country Retreat works to provide free holidays for soldiers who have been wounded as well as a family member of their choice. Most opt to bring along their significant other for a holiday that is stress free, but you are welcome to bring anyone that you choose to bring.
Freedom for All
If you visit as a wounded veteran, you will receive the opportunity to relax for free. Others who choose to rest and relax at the SOS Country Retreat can enjoy knowing that their holiday is tax-deductible. This means that the small fee you pay for relaxing with other soldiers will come back to you because it will be considered a donation to a cause.
Why SOS America, Inc.?
SOS is proud to support the Department of Defense and all who work hard to keep America great. They do it through team work and keeping soldier's need in mind. It is a relaxing experience that gives troops a place to come together with one another. However, it is also a great way for those who are just coming home to spend time with someone that they love, without the stress of their injuries or real life. Will you become a part of it?